The Perfect Hutch For Two Rabbits
Rabbits are social animals that need plenty of space to run around and play. That's why choosing a rabbit hutch is so important to their quality of life and enjoyment – you don't want un-hoppy bunnies of course!
When investing in a rabbit hutch for your furry friends, there are a few important factors to consider. That includes the size of the hutch, materials used, hutch accessories/upgrades and accessibility. When you get this right, you can be safe in the knowledge that your rabbits are safe, secure and comfortable at all times.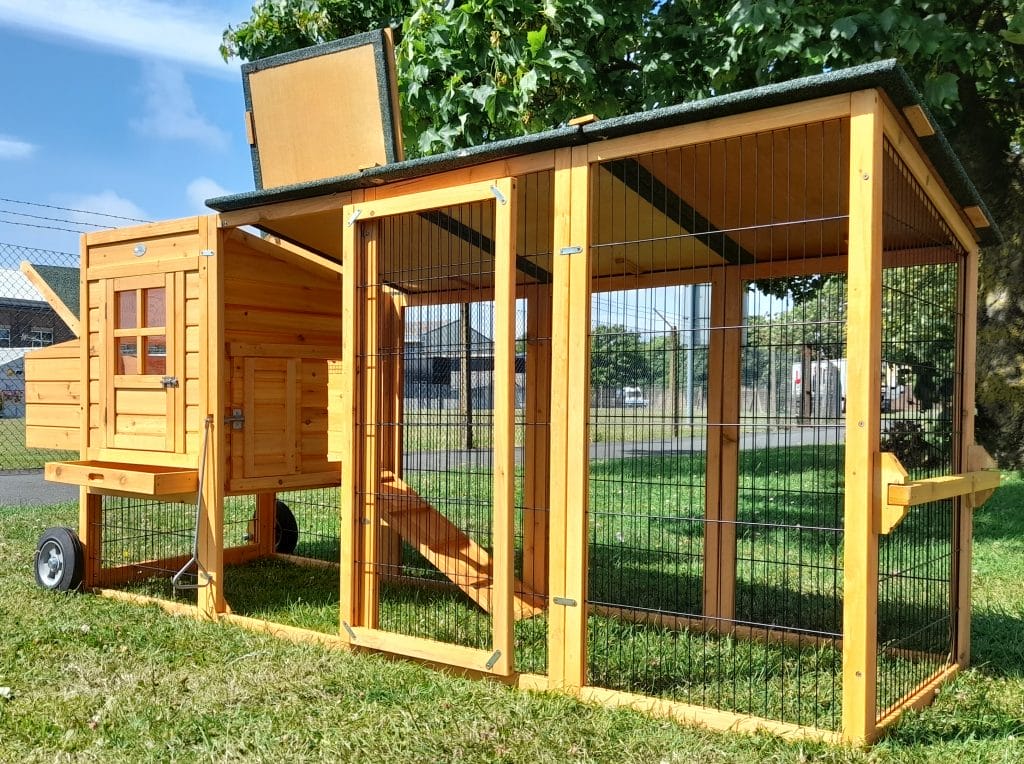 What Should I Look For When Buying A Rabbit Hutch?
The Size Of The Hutch
The size of the hutch is one of the most important factors to consider. A rabbit hutch should be at least four times the size of your rabbit, with enough room for roughly 3 hops. That means that your hutch should be a minimum of 5ft long and 2ft high to give your rabbit enough room to stand up on their hind legs.
Materials Used In Hutch
The materials used in the hutch are also important. Wood is a popular choice, as it is durable, easy to clean and pretty affordable. Wood is prone to rot, but this can be helped by buying a hutch with a protective metal flooring to make cleaning easy.
Other People's Experience
It is also a good idea to read reviews of different rabbit hutches before you make a purchase. This will give you an idea of what other people have experienced with different brands and models.
Hutch Accessories/Upgrades
In addition to the size and materials of the hutch, you may also want to consider some accessories or upgrades. These could include a run, a nest box, or a hay rack. Accessories ensure that you rabbits get the most out of their hutch and can be a cost-effective way of drastically improving their quality of life.
Accessibility
Finally, you need to make sure that the hutch is accessible to you. This means that you should be able to easily open and close the doors, as well as clean the hutch. Many of our hutches come with removable floors to make cleaning quick and simple for example. These little accessibility options will make all the difference in the long run!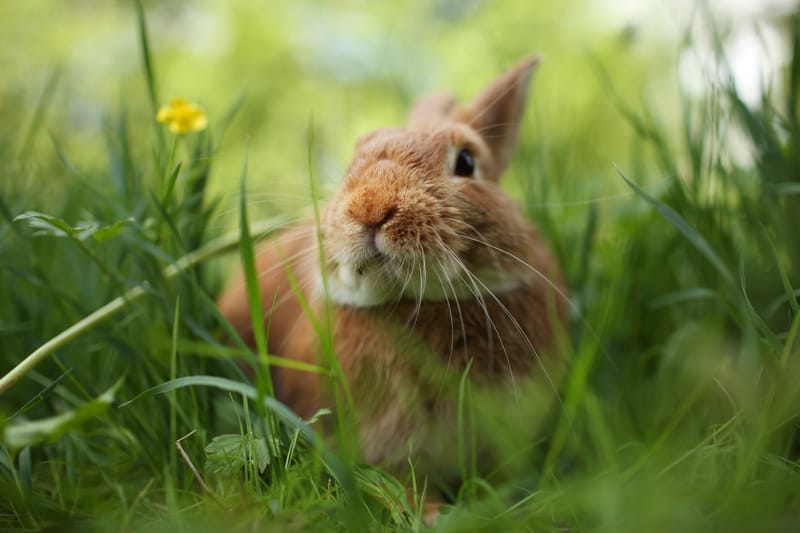 Should I Keep Rabbits On Their Own Or Together?
It is generally recommended to keep rabbits together, as they are social animals and thrive on companionship. In the wild, rabbits live in groups for safety and bonding and this is really how they feel most comfortable. When kept alone, rabbits can become lonely and depressed, which can lead to behavioural problems such as destructive chewing, excessive grooming, and aggression.
There are a few things to keep in mind when keeping rabbits together. Firstly, it's important to introduce them slowly and carefully to allow them to get to know each other. Just like humans it can take a while for your rabbits to get to know each other.
You should also make sure that the rabbits have plenty of space to run and play, as well as plenty of hiding places. This helps to make their lives more interesting and allows them to have some much needed fun.
If you are not able to keep two rabbits together, you can still provide them with plenty of companionship by spending time with them each day. However, it is important to remember that rabbits are social animals and they need interaction with other rabbits in order to be truly happy.
Here are some of the benefits of keeping rabbits together:
Reduced stress and anxiety
Increased happiness and contentment
Less destructive behaviour
Increased social skills
Enhanced bonding with their human companions
How Much Space Should I Give My Rabbits?
Ideally, you should give your rabbits as much space as possible. A good rule of thumb is to provide them with at least 3 times their length and 1.5 to 2 times their size in width.
For example, if you have a rabbit that is 2 feet long, you should provide them with a living space that is at least 6 feet long and 3 to 4 feet wide.
You should also provide your rabbits with plenty of opportunities to exercise. This could include giving them access to a large backyard, a playpen, or even just a few rooms in your house that have been rabbit-proofed.
What Are The Best Rabbit Hutches For Two Rabbits?
Popular Rabbit Hutches
This 180cm long, 70cm deep rabbit hutch has been designed with size in mind. It is currently the largest hutch on the market and is specifically designed for up to 2 small rabbits. Your pets will have more than enough room to move and play, and will feel the grass beneath their feet thanks to the no leg design.
The Large 2 Tier Rabbit Hutch gives your rabbits separate spaces to sleep and play. At 122cm long and 45cm deep, there is more than enough room for your rabbits to comfortably move around and enjoy. Both floors feature removable metal lined floors for easy cleaning.
If you want a rabbit hutch that combines unique design with plenty of space for rabbits to enjoy, the Half Moon Rabbit Hutch is for you. There is enough room for 2 medium sized rabbits and there is the possibility of adding a run to add additional outdoor space. This hutch is made from additional quality wood and has a beautiful curved design with circular windows and doors.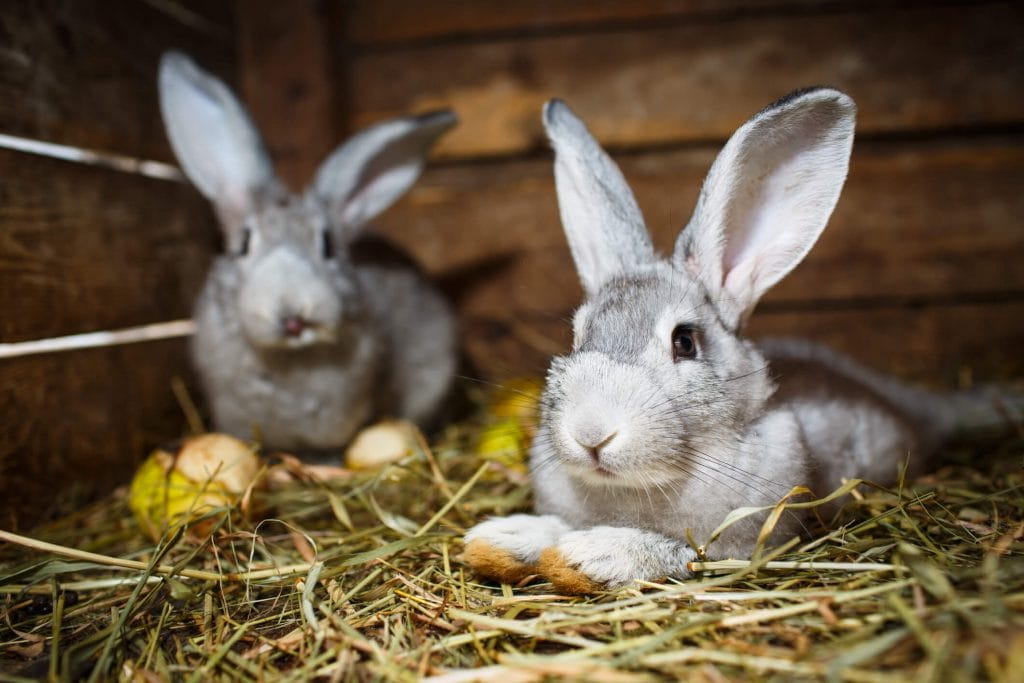 Invest in Spacious, Beautiful Rabbit Hutches Today
Eggshell features a wide range of spacious, well designed rabbit hutches for your hoppy friends. Our hutches will ensure maximum comfort levels all year round and are guaranteed to keep your rabbits safe and secure from predators. We also have a selection of rabbit hutch accessories such as weather covers, mite spray, automatic doors and more.
Whatever rabbit hutches you're looking for, Eggshell will have something that's perfect for you. Contact us today to find out more.